Campsite at Landmannalaugar – in spite of its location in Icelandic nowhere – provides all basic conveniences to tourists including shower.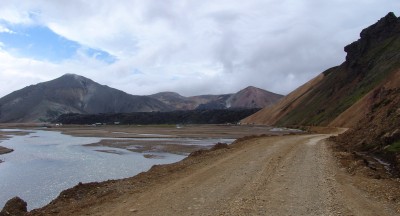 Overview of the place. The dark "wall" at the back of the camp – "frozen" lava.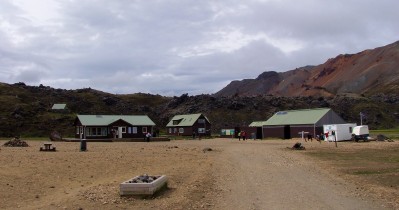 Huts and "service center" of the camp.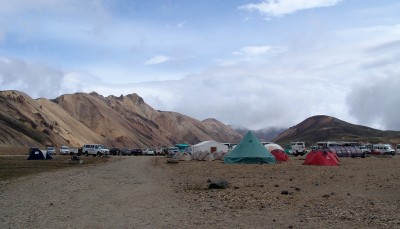 View in other direction – from huts towards "parking lot". Usual  sites have grass surface but this is eruption place (but not Eyjafjallajokull and happened  in times before Google).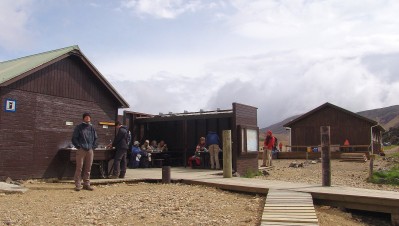 Eating area of the service center. At that moment I saw two families with small kids. One such family – in the canter of this photo.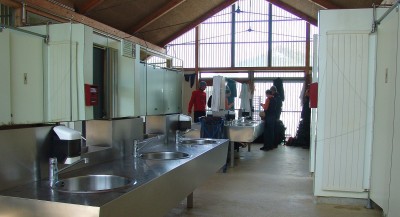 Inside service center. But remember – you'll need 100 ISK coins to use shower. VISA/Mastercard won't work :-)
On the other hand you can relax (and warm up) for free in hot pool a hundred meters away.
[mappress]